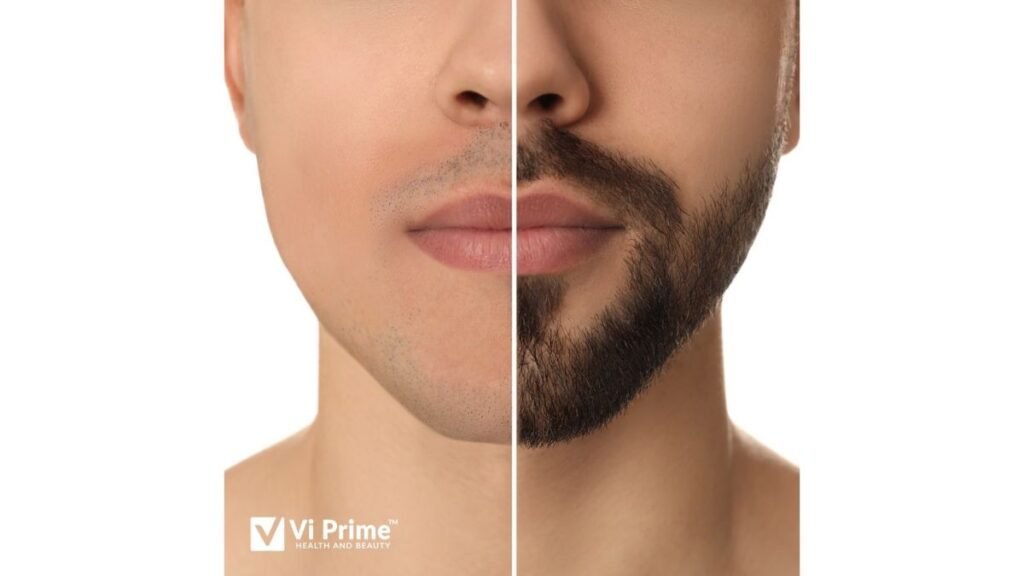 New Delhi (India), January 05: The recent rise in pogonophiles (those who love beards) is a continuation of the robust prowess seen in modern society. During the pandemic, the concept of the "quarantine beard" emerged, and many individuals let their facial hair grow out of leisure or to experiment with their appearance (because they didn't have to go to work). Younger men view beards as an extension of their personalities. If you're considering getting a natural beard grooming oil, we'll dig deeper into why you should use it and whether it actually does anything for your beard. What are the benefits of beard grooming oil, what is it made of, how to choose the right oil scent, and how to use it?
Men need self-care too! That means your beard, along with your skin. ViPrime, a holistic brand that emerged from Ginerva Global Trading, has a mammoth product portfolio ranging from supplements, creams, serums, lotions, shampoos, bath products, men's grooming products, essential oils and more. Did you know beard oil helps tame and moisturize the hairs while the combing motions and mintyness of beard oil help wake up your follicles and promote growth? What's better than a nice-smelling man after the shower? And his nice-smelling beard. You'll need to do more than just wash and trim if you want your beard to look as nice and healthy as others.
To get that regal-looking beard for a pleasant appearance, you can invest in beard oil. One of our top picks is the ViPrime beard oil, which contains natural oils that work hard to keep your skin soft and moisturized, leaving you with a beard that's never itchy or flaky. It works its way to each follicle to keep your hair from growing brittle, even in the most unforgiving environments.
Just like our scalp, the skin of the chin under the beard becomes prone to dryness. Beard oil provides the required nutrients to the underlying skin, nourishing it and hence preventing dryness and the formation of beardruff. Vi Prime beard products are made with all organic and selected ingredients. The formulas are SLS (sulphate free) & Paraben free, vegan friendly, with no chemical additives. The organic formulation helps to prevent dry and flaky beards. The goodness of Moringa, Onion, Tulsi and Rosemary keeps your beard smooth & shiny. Onion enhances the diameter of the hair fibre. Moringa promotes collagen production. Reap Aromatherapy benefits from rosemary oil. Tulsi improves hair growth by boosting blood circulation.
The antioxidant benefits of the organic ingredients, combined, soothe the hair beneath the beard, softening coarse beard hair and preventing itching. You can apply the oil 1-3 times a day to see noticeable changes. With its rising demand, we believe that ViPrime Beard Oil is all set to take over the beard oil market.
If you have any objection to this press release content, kindly contact pr.error.rectification[at]gmail.com to notify us. We will respond and rectify the situation in the next 24 hours.