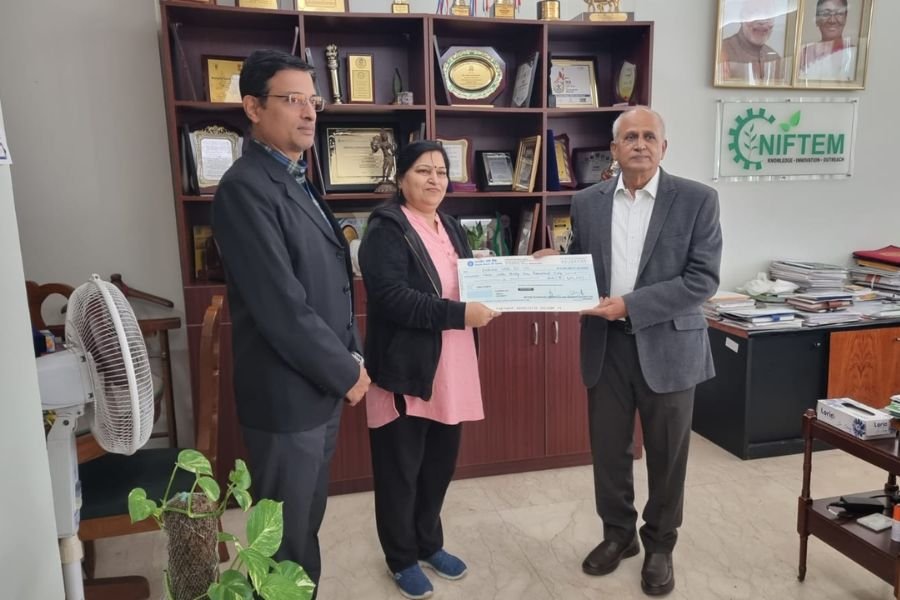 Immuno Life Pvt Ltd is a venture of Serial entrepreneur and Social Worker Punam Gupta.
Ambala, January 3: Immuno Life Pvt Ltd., an Ambala-based startup offering a range of wellness products, has been incubated at the National Institute of Food Technology Entrepreneurship and Management (NIFTEM) in Sonipat.
Immuno Life was founded by noted entrepreneur and social worker Punam Gupta. The start-up will use the funds received as a part of incubation to expand its business, including launching new products and expanding its distribution and retail presence.
"We are very happy that Immuno Life has been incubated at NIFTEM. It comes as a big boost for our plans to emerge as a national company. The demand for natural wellness products has surged in India and globally. We are also working on launching more wellness products that will help in keeping lifestyle diseases away. Immuno Life is poised for a big leap with the incubation," said Punam Gupta, Founder & Managing Director of Immuno Life.
Immuno Life is an ISO and GMP-certified company that has emerged as one of the renowned companies offering an extensive range of wellness products, veterinary feed supplements, herbal cosmetics, and nutraceuticals.
Ms. Punam Gupta is also the founder of the Together We Can Foundation, which works on issues related to food safety awareness, women and child welfare, education, environment protection and employment generation. One per cent of her business revenue is donated to the foundation for various CSR works.
For more information, please visit: