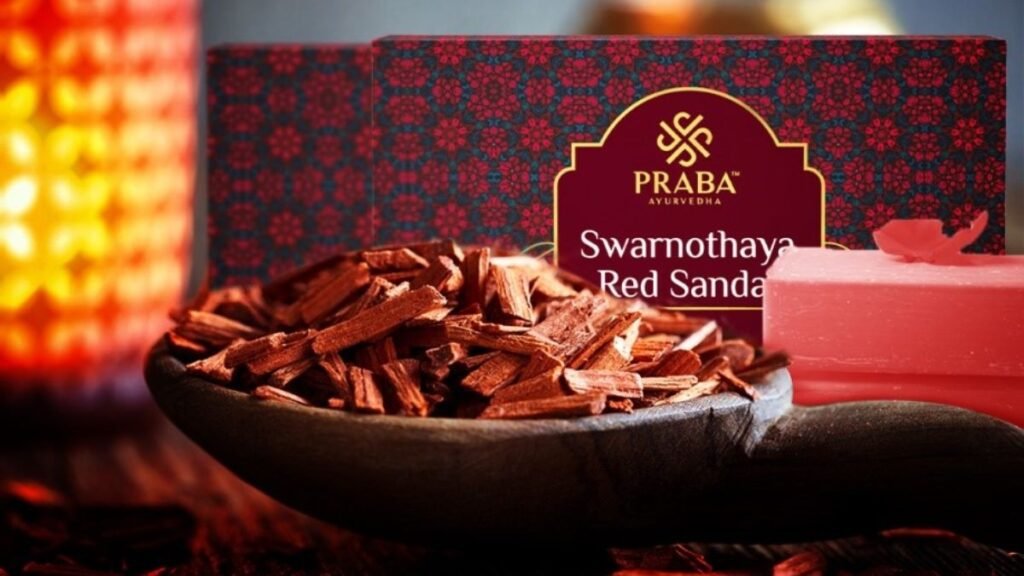 New Delhi (India), January 05: Most people recall their grandparents telling them to coat themselves with yellow sandalwood paste in the height of summer to cool their skin in the heat and to level out skin tone. Sandalwood is often used in both Ayurvedic formulae and at-home skincare preparations because of its woodsy, strong smell and its long-revered therapeutic properties. Sandalwood is a potent antibacterial, emollient, and anti-inflammatory substance that may be used as a powder, paste, or oil and is beneficial to your skin in a variety of ways. Here's why you should reintroduce it into your skincare routine.
Bathing is an important ritual in Ayurveda. It keeps your external and internal health in proper shape. Did you know? The daily bathing water of queens in Ancient India, especially during the Mughal rule, used to be mixed with red sandalwood, rose and saffron for instantly cooling down their bodies which helped to maintain soft and supple skin. Blemishes were known to disappear through the practice Sandalwood is known in Ayurvedic texts to relieve pitta dosha, which means it has cooling properties. PrabaAyurvedha, a well-researched brand under Ginerva Global Trading, brings a wide range of skincare & haircare products such as face wash powders, bath powders, bathing bars, body scrubs, hair packs and much more that are 100% ayurvedic and curated from natural handpicked ingredients.
Praba Ayurvedha Swarnothaya Red Sandal Soap is an Ancient royal formulation presented under one packaging without losing its authenticity that includes the heavenly mixture of red sandal and coconut oil, both being ingredients that possess healing properties. Each 100 gm contains Narikela – 90gms, Raktachandan – 2.0gms and Sannaelakki – 1.0gms, nothing but coconut oil, sandalwood and cardamom. The earthy aroma of sandalwood will rejuvenate your senses and awaken your mind, while the lather acts as a powerful and protective barrier, moisturizing and cleansing your skin. Coconut oil, on the other hand, nourishes your skin, hydrates it and gives it a face-lift. The soap makes your skin smooth, soft and acne-free! An ancient luxurious bath experience is here with the Red Sandalwood bathing soap that takes you back to a divine ancient India in the lush royal summer palace of the queen.
Did you know that Red Sandalwood Ayurvedic Soap contains Sandalwood oil, which promotes SaumanasyaJanana for the mind-body union? For an effective bathing ritual, we believe that PrabaAyurvedha's Swarnothaya Red Sandal Soap is the best available choice, and we urge you to get your hands on this ayurvedic amalgamation.
If you have any objection to this press release content, kindly contact pr.error.rectification[at]gmail.com to notify us. We will respond and rectify the situation in the next 24 hours.