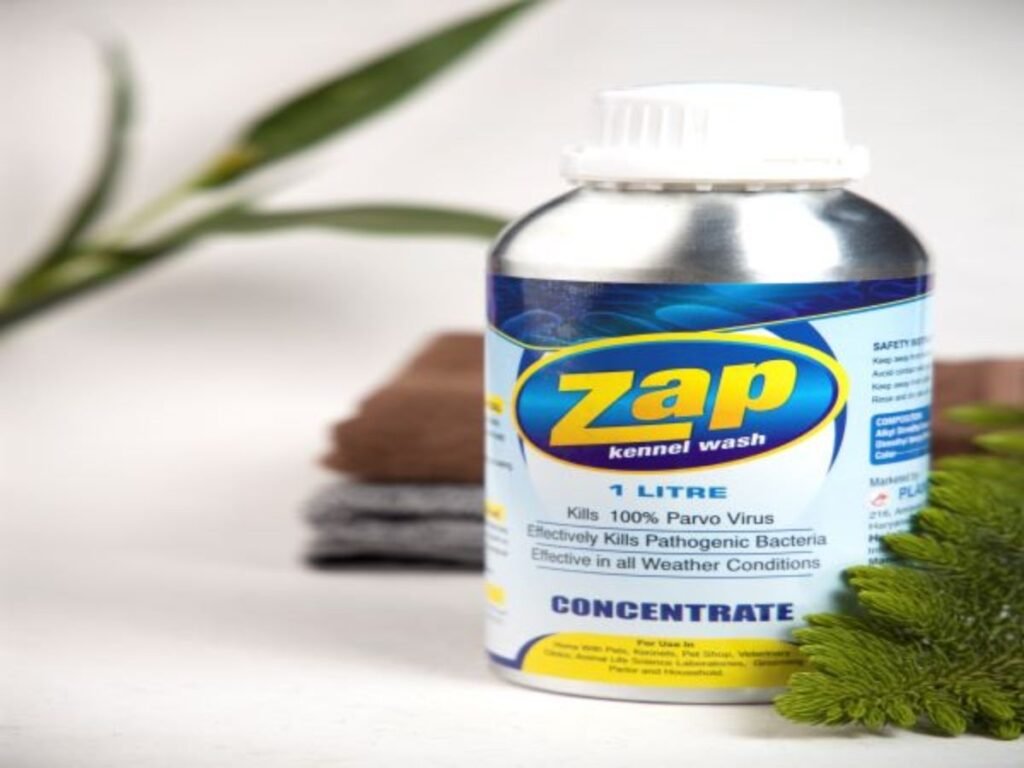 New Delhi (India), January 10: Planet Pets, a company that deals exclusively in crafting pet-care items, has introduced Zap Kennel Wash, the only disinfectant developed in India for pet owners to overcome the odour problem and fight deadly virus spread among pets. It is to be used in veterinary clinics, hospitals, and homes with pets. The parvovirus can sustain over one year, it is a very stubborn and harsh virus. Zap Kennel Wash is the only prime product that destroys this virus immediately. Having a pet increases responsibilities to keep home sterilized, which is important for both owner's as well as pet's health & hygiene, Zap Kennel Wash helps tackle down this issue and keeps home healthy, safe and sterilized.
"I have had a love for dogs ever since I was born," says Sikander, Entrepreneur, Dog Breeder, and Trainer. "I know the daily life of a pet owner, and the basic requirements to keep your 'whole' family safe."
Sikander, The co-founder, and CEO of Planet Pets, a brand that specializes in creating pet-care products, talked to us about his new product, Zap Kennel Wash, India's first-floor cleaner that provides cleaning at par with the requirements of pet owners, hostel owners, veterinary hospitals and other such premises. Being someone who constantly lives around his pets himself, Sikander faced constant issues with his pet's health due to the normal floor cleaner not being enough to clean the floor strongly, considering the pets being in the household. During his visit to Russia a few years ago, Sikander discovered that the local domestic canines were fairly healthy and protected from germs and viruses that easily spread among canines. He discovered that the locals were not using ordinary floor cleaners, but products that were developed especially for pet owners. Immediately after coming back home, he started working on the development of his product, made by keeping in mind the years of experience he gained as a pet owner himself. 
"Our product is also able to kill hardy viruses such as parvovirus, which has been affecting dogs around the world, and erase the bad odor that a lot of guests are uncomfortable with, something that is not possible for the ordinary floor cleaners to achieve effectively and efficiently. Zap Kennel Wash can also be used by people who do not have any pets but are suffering due to prevailing odour in surroundings."
After the development of his product, Sikander sent out a product to every pet owner and veterinary hospital in his network. The results were outstanding! Not only has Sikander retained his customers, but Planet Pets also receives a healthy amount of new customers who want to try their products like the Zap Kennel Cleaner.
"Families who have used Zap Kennel Cleaner have been healthier and have had fewer infections among their pets. Veterinarians feel safer about their patients not spreading disease among each other."
Planet Pets is a private company owned by Mr. Sikander Singh. He has been into breeding and showing Rottweilers for more than 28 years thereby having not only a first-hand experience and deep understanding of pets but also their needs and behavioral pattern. Having participated in several dog shows worldwide and also campaigning for animals made him realize the compromise being made for pet products and pet care in India.
Thus, motivating him to think of a revolution in the pet industry which is the need of the hour for our country to compete globally. Mr. Sikander Singh is a pet lover and businesswoman.
Planet Pets has been established in collaboration with European Countries to make our research-based high-end quality Indian pet products not only as per the requirements of the pet industry but also keeping in mind the well-being of the pets. The product is easily available in Amazon and Flipkart.
Visit planetpets.com for more information, and follow us on Instagram @planetpetsin or on facebook @Planet Pets.
For more information: https://planetpets.in/
If you have any objection to this press release content, kindly contact pr.error.rectification@gmail.com to notify us. We will respond and rectify the situation in the next 24 hours.