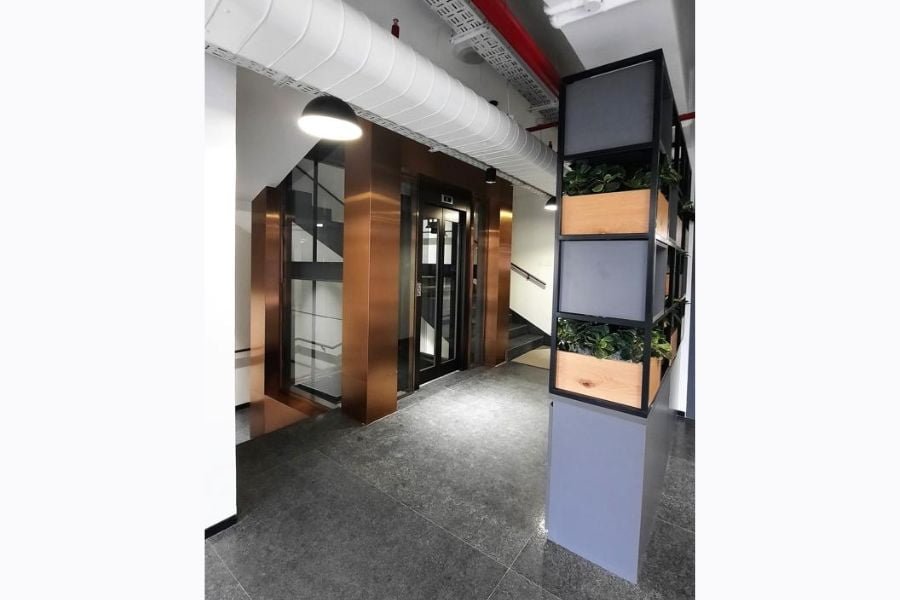 New Delhi (India), January 13: As the world's population continues to grow, it is becoming increasingly important to find ways to preserve our natural resources. By living sustainably, we can help reduce pollution and conserve resources like water and energy, which will have a positive impact on the environment.
On similar lines, with great emphasis on sustainability, Gilco Global is providing its customers with high quality products (manufactured keeping environmental sustainability & efficiency in check) and rendering efficient services in its contribution towards a sustainable future. Gilco Global is a mobility solutions company focused on rendering high quality solutions to its customers here in India. Gilco Global are representatives of the Spanish elevator manufacturer ORONA S. Co-op in India. Orona is amongst world leading elevator manufacturer having factories in Spain and serving over 100+ countries globally. Gilco Global and Orona have been working together in the Indian market since 2014 and continue to grow together in India & globally.
Gilco Global is serving its customers in India through offices in Delhi/ NCR, Chandigarh, Mathura, Bhiwadi, Bengaluru & Guwahati. Our purpose is to bring people together by shortening distances, looking after you and your love ones along the journey. Gilco Global resonates Orona's principles and philosophy of servicing its customer with high quality products and efficient services without compromising on the organizational commitment to environmental sustainability, said Aman Moudgil, Director & CEO Gilco Global. Orona is the first elevator company in the world to obtain ISO 14006 ecodesign certificate. As part of Orona's commitment to sustainability, they also hold the ISO 14064 Carbon Footprint certification, which demonstrates an exercise of transparency on the emission of greenhouse gases from their activities. The Orona Next models hold Environmental Product Declarations (EPD) certified under the ISO 14025 standards.
With these certificates, Orona goes beyond expressing its commitment to the environment. Independent certifying entities accredit that Orona products meet the requirements of eco-design due to clean management in all product phases, from design and development through to recycling and recovery of materials at the end of the product life cycle, as well as minimal emissions, good production practices and reduced consumption. "The Orona 3G X-10, X-15 and X-16 solutions have achieved Class AAA energy certification under the VDI 4707 guideline in all five established usage categories. This is the top energy rating that a lift can be awarded. The VDI 4707 guideline evaluates a lift's energy consumption when it is in standby mode, as well as when it is operating. In usage category 1 (low traffic), consumption in standby mode is given more importance. In category 5 (very high traffic), consumption during operation is given more importance. The Orona 3G solutions have achieved Class A certification in both situations and in all usage categories, which confirms the high levels of energy efficiency achieved by the lifts in standby mode, as well as during operation", Aman further added. The Class AAA ratings were achieved with installations where the Orona 3G solutions possessed the following characteristics and options:
• Gearless drive: One of the highest energy efficiencies on the market reaching 90% efficiency.
• Automatic standby for car lighting, ventilation, displays, drive and actuator.
• LED lighting in car: Orona's solutions come standard with LED efficient lighting and automatic cabin lighting switch-off, which achieves savings of up to 80%. It has a lifespan up to 10 times longer.
• Orona Grid energy regeneration system: When the car ascends with a low load or descends with a high load, the lift motor generates energy instead of consuming it. The energy generated by the lift can be used by other devices connected to the same grid or, depending on the country, can be fed back into the grid, reducing consumption, and contributing to economic savings
While the vision of Gilco Global continues to grow across the geography of the 2nd largest elevator market in the world, i.e. India which is poised with continuous growth projections to become the biggest elevator market in the world in times to come, Gilco Global does not want to discount its core philosophies of High quality solutions, Sustainability & Efficiency along its growth path in the country. Besides efficient passenger elevator solutions, Gilco Global also has expertise in other mobility solutions including Goods lifts, Car lifts, Dumbwaiters, ATEX lifts, Multi-level Car parking solutions, Car docks, Emergency evacuation solutions, Powered stair climbing chair, Wheelchair platforms and lifts, friction matt sweeper solutions for runway applications.
For more info visit: https://www.gilcoglobal.in/
If you have any objection to this press release content, kindly contact pr.error.rectification@gmail.com to notify us. We will respond and rectify the situation in the next 24 hours.