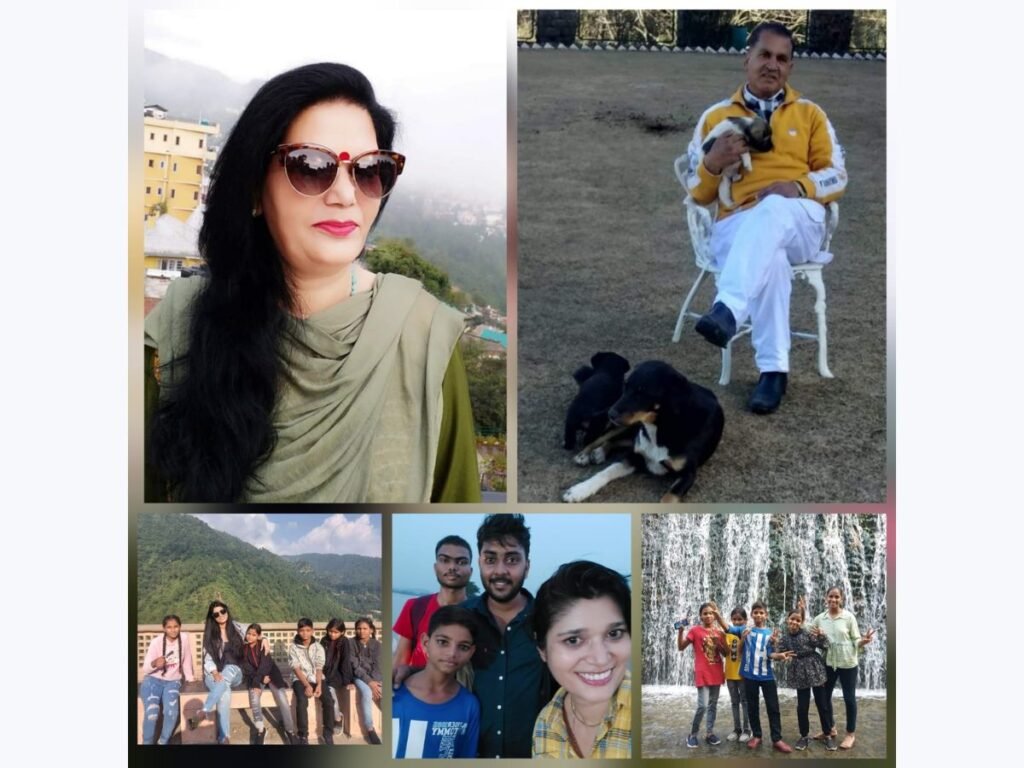 Mumbai (Maharashtra) [India], September 9: In the world of philanthropy and social work, Dr. Vandana Bhardwaj stands as a shining example of dedication and compassion. As the founder of My Helping Hands (MHH), a nonprofit organization committed to the welfare of children and animals, Dr. Bhardwaj's journey is not only about making a difference but also about the unwavering support of her parents and the transformative power of travel.
Parental Support: The Backbone of My Helping Hands
Dr. Bhardwaj's remarkable journey in philanthropy begins with the unswerving support of her parents, Mr. P.C. Bhardwaj and Mrs. Meena Bhardwaj. She acknowledges the pivotal role they have played in her efforts to make the world a better place. Regardless of the complexity and time-consuming nature of her philanthropic work, her parents have stood by her side, offering their wholehearted encouragement.
One particularly heartwarming aspect of this support is the way Dr. Bhardwaj's parents welcomed the children and volunteers associated with My Helping Hands into their home. They treated them like family, fostering an atmosphere of love, acceptance, and inclusivity. No distinctions were made, and no one was ever made to feel like a stranger. These annual gatherings during the Solan, Himachal Pradesh trip have become a 10 to 12-day festival filled with love, learning, and bonding.
This remarkable support not only strengthens the organization's mission but also sets a profound example of how to welcome and respect everyone equally. Dr. Bhardwaj's mother, Mrs. Meena Bhardwaj, deserves special gratitude for her unwavering support, tireless efforts, and caring nature. In addition, Dr. P.C. Bhardwaj's silent support has made the children feel at home, creating an environment where they can thrive.
The Transformative Power of Travel
Dr. Vandana Bhardwaj firmly believes that travel is one of life's greatest teachers. It has the unique ability to push individuals out of their comfort zones and immerse them in the unknown. Travel opens doors to a world of diverse cultures, unique experiences, and meaningful interactions with people from all walks of life.
Through her travels, Dr. Bhardwaj has developed virtues like patience and humility, which have undoubtedly contributed to her success in philanthropy. Her experiences on the road have broadened her horizons and deepened her understanding of the world's needs, inspiring her to make a difference wherever she can.
My Helping Hands: Uplifting Children and Caring for Animals
My Helping Hands is a reflection of Dr. Bhardwaj's unwavering commitment to the welfare of children and animals. The organization's mission extends to creating a better world for the most vulnerable members of society. Their work is driven by a deep sense of compassion and a desire to make a positive impact on the lives of those in need.
For those interested in learning more about My Helping Hands and their noble initiatives, you can visit their website at www.myhelpinghands.co.in. They are also active on Instagram, where you can follow them at @mhh_foranimalsandanimals and @Vegan_Vandanabhardwaj.
If you wish to get in touch with My Helping Hands directly, you can reach out to them via WhatsApp at +91 9920439145.
In a world where kindness and empathy are more valuable than ever, Dr. Vandana Bhardwaj's journey with My Helping Hands serves as an inspiring example of the difference one person can make with the support of a loving family and the transformative power of travel. Her dedication to uplifting children and caring for animals is a testament to the potential for positive change that exists within each of us.
For more information, kindly visit http://www.myhelpinghands.co.in/
If you have any objection to this press release content, kindly contact pr.error.rectification@gmail.com to notify us. We will respond and rectify the situation in the next 24 hours.