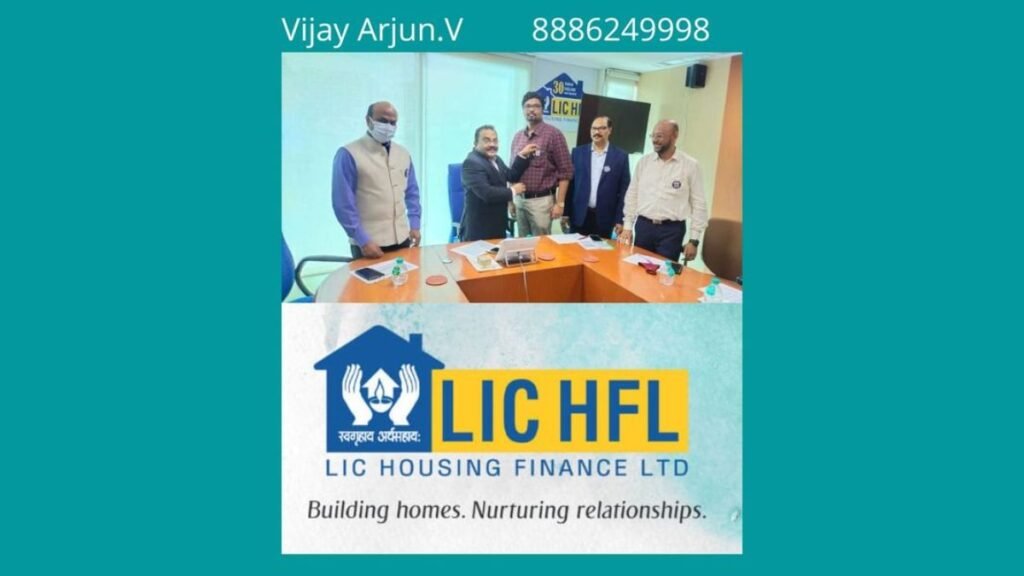 New Delhi (India), September 25: In the ever-evolving landscape of financial services, finding a trustworthy partner for your home loan needs can be a daunting task. This is where Elite Financial Services steps in, a beacon of reliability and expertise in the domain of home loans. Headed by the dynamic duo of V. Vijay Arjun and Florida Salam, Elite Financial Services boasts a legacy rooted in decades of experience, offering specialised services in home loans from various financial institutions. Their comprehensive reach extends across Hyderabad, Secunderabad, Sangareddy, and Medchal areas, making them a trusted name in the real estate financing sector.
A Glimpse into the Founders' Expertise
1. Vijay Arjun and Florida Salam, the driving force behind Elite Financial Services, hold Post Graduate Diplomas in Management from esteemed B-Schools, with specializations in Marketing, Operations, and Finance. Their combined knowledge and proficiency in these pivotal areas have paved the way for Elite Financial Services to become a standout player in the home loan industry.
Authorised DSA of LIC Housing Finance Limited
One of the key feathers in the cap of Elite Financial Services is their status as a major Authorised Direct Selling Agent (DSA) of LIC Housing Finance Limited (LICHFL). This endorsement speaks volumes about the trust and confidence that LICHFL places in the capabilities of Elite Financial Services. As an Authorised DSA, they have the authority to facilitate seamless home loan transactions, ensuring that clients benefit from the best terms and conditions.
Legacy of Excellence: V. Rama Rao's 25-Year Stint with LICHFL The foundation of Elite Financial Services is deeply entrenched in the illustrious career of V. Rama Rao, father of V. Vijay Arjun. With an impressive tenure of 25 years at LIC Housing Finance Limited, V. Rama Rao is a stalwart in the field of home loans. His invaluable insights and extensive network in the industry have been instrumental in shaping Elite Financial Services into the powerhouse it is today.
Pioneering Collaborations with Hyderabad's Leading Builders
Elite Financial Services has forged strong alliances with some of the most reputable builders in Hyderabad. These collaborations have resulted in the successful financing and approval of numerous prestigious projects, including those by Magna Villas, Mantoor Infrastructure, Praneeth Builders, APR Builders, Raaga, ELV Projects, and Honer Homes. The impeccable track record of Elite Financial Services in project approvals is a testament to their unwavering commitment to excellence.
Your Gateway to Hassle-Free HOME LOAN In Hyderabad
To further enhance accessibility and convenience, Elite Financial Services has launched their website, www.hyderabad homeloans.com. This user-friendly platform serves as a one-stop-shop for all your home loan requirements. Navigating through the website, clients can gain valuable insights into the array of services offered by Elite Financial Services. From informative articles to a seamless application process, every aspect of home financing is catered to with utmost precision.
Conclusion: Your Journey to Homeownership Begins Here Elite Financial Services, under the able leadership of V. Vijay Arjun and Florida Salam, stands as a beacon of trust and excellence in the realm of home loans. With a legacy deeply rooted in V. Rama Rao's extensive experience and an impressive network of collaborations with Hyderabad's leading builders, Elite Financial Services is your partner in realising your dream of homeownership. Visit
www.hyderabadhomeloans.com today and take the first step towards turning your homeownership aspirations into a reality.
If you have any objection to this press release content, kindly contact pr.error.rectification[at]gmail.com to notify us. We will respond and rectify the situation in the next 24 hours.