New Delhi (India), November 18: Vikram Pannu, also known by his stage name Vikramjeet Singh, is a talented Haryanvi singer, composer, and lyricist who has been making waves in the music industry. Born in the quaint village of Lalawndi, situated in the Alwar district of Rajasthan, India, Vikram Pannu hails from a humble Sikh farmer family. His musical journey began early in life, and he has since risen to prominence with his remarkable voice and innovative compositions.
Early Life and Education:
Vikram Pannu's roots in Lalawndi instilled in him a deep appreciation for rural life and a strong work ethic. He completed his primary education in the village, imbibing the essence of his surroundings. Later, he pursued his secondary education in the bustling metropolis of Delhi, where he was exposed to a diverse range of influences and cultures.
Passion for Singing:
From a tender age, Vikram displayed a natural inclination towards music. His love for singing was nurtured at the Guru Granth Sahib Vidya Kendra in Delhi, where he embarked on his formal training. This early exposure provided him with a solid foundation and ignited his passion for creating soulful melodies.
Collaboration with Shanky Goswami:
In the year 2020, Vikram Pannu crossed paths with Shanky Goswami, a talented model with a keen eye for artistic expression. Their collaboration proved to be a turning point in Vikram's career. Together, they synergized their talents, blending music and visuals to create captivating pieces of art. This partnership propelled Vikram's career to new heights, opening doors to a wider audience.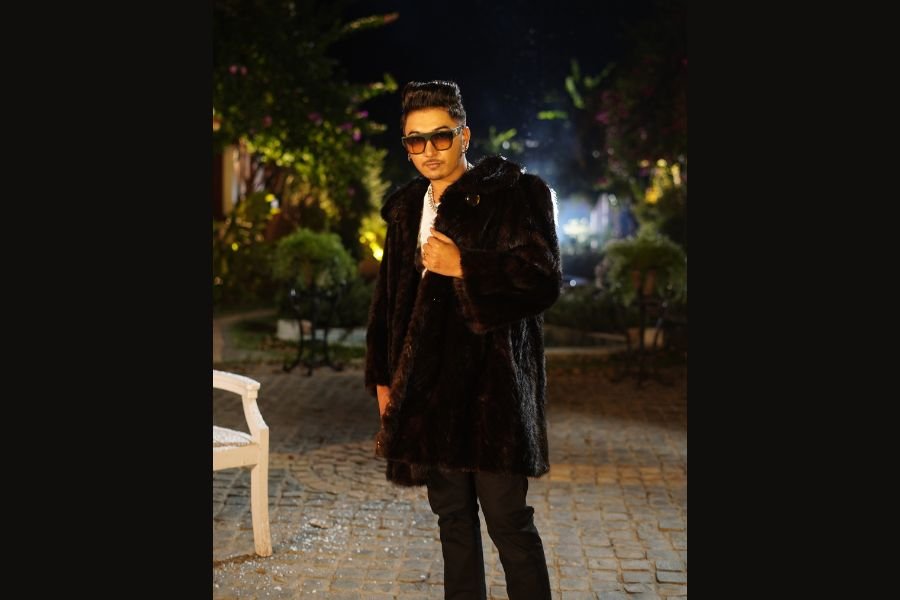 Label Affiliation with Shaira Beats Music:
Vikram Pannu's exceptional talent did not go unnoticed. He caught the attention of Shaira Beats Music, a prominent label in the music industry. Recognizing Vikram's potential, they welcomed him as a signed artist. This partnership provided him with the necessary platform to showcase his unique style and creativity.
Notable Hits:
Vikram Pannu's discography is studded with hits that have garnered immense popularity. One of his most celebrated tracks, "Happy Birthday," has amassed an impressive 115 million views on various platforms, solidifying his presence in the music scene. Additionally, songs like "Saans," "Saans 2," "Lockdown," "Lockdown 2," "Happy Holi," and "Naina Ke Teer" have further showcased his versatility and ability to connect with a diverse audience.
Vikram Pannu's journey from the rustic charm of Lalawndi to the global stage is a testament to his unwavering dedication and raw talent. With his distinctive vocals, innovative compositions, and compelling lyrics, he has carved a niche for himself in the competitive world of Haryanvi music. As he continues to captivate audiences with his music, Vikram Pannu stands as a shining example of how passion and perseverance can lead to extraordinary success in the world of music. The future holds great promise for this young luminary, and fans eagerly await the next chapter in his musical odyssey.
https://instagram.com/vikrampannuofficial?igshid=YTQwZjQ0NmI0OA==
If you have any objection to this press release content, kindly contact pr.error.rectification[at]gmail.com to notify us. We will respond and rectify the situation in the next 24 hours.